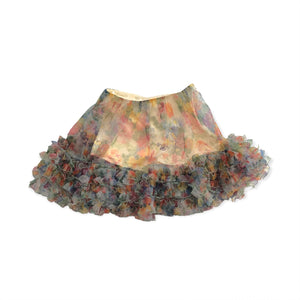 Viktor & Rolf BLOOMING SUMMER FUR スカート - MULTICOLOR
様々な決済方法が使えます
SIZE : S 

ウェスト70・丈44
MATERIAL : SHELL 1: 50% ACETATE 50% VISCOSE SHELL 2: 100% POLYESTER
HOW TO CARE
Follow the clothing care instructions at all times. If in doubt, dry cleaning is a safe alternative to machine washing.
To prolong the garment's life and protect the climate, washing less is recommended.
When washing at home:
- Try to handwash
- Knitwear: after washing, carefully mould back in shape. Dry and store flat.
- Wovens: recommended to dry on a hanger